PGDay UK Elephant LED Badges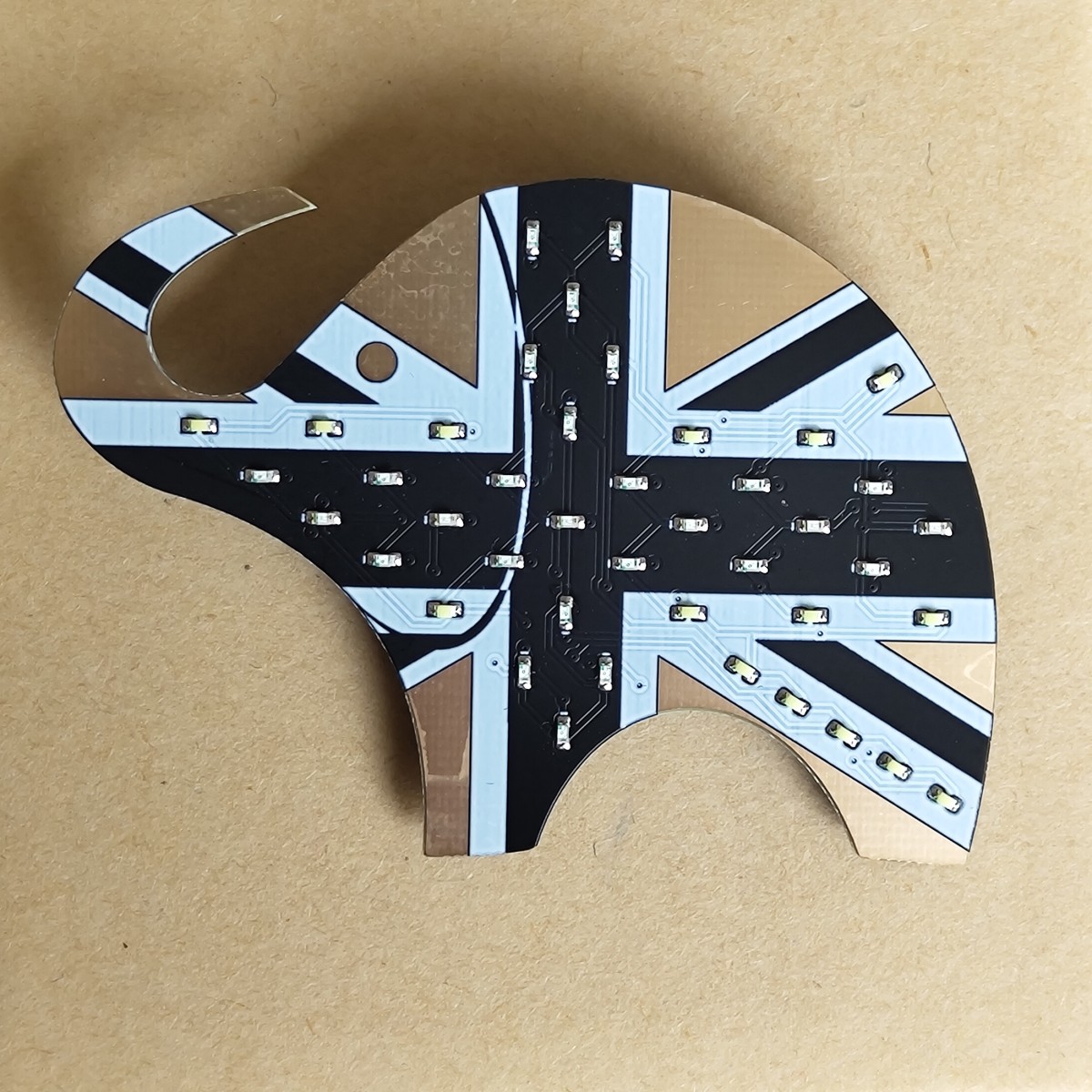 For PGDay UK I designed an updated version of my Elephant LED badge as well as a specific design based on the logo I had designed for PGDay UK.
I even knocked up an online simulator for them to help code the patterns.
I'm in the process of documenting them a little more, so check back for more.