Isokon Gallery
Posted
in Places
by Chris Ellis
on 2022-10-23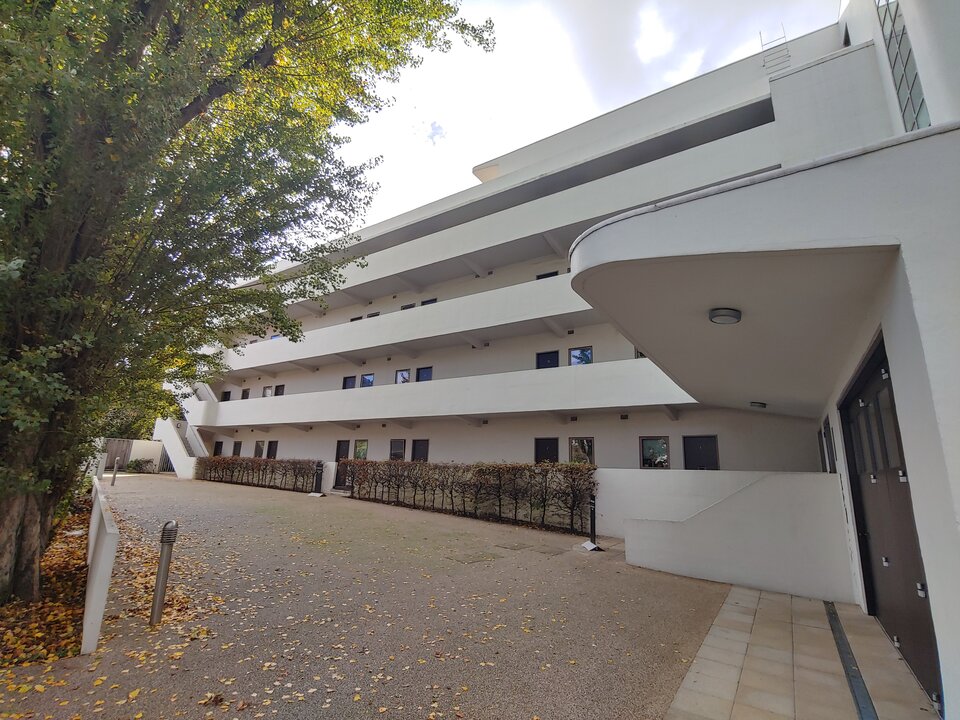 The Isokon Gallery is a small visitor centre for the Isokon building in north London. For anyone into modernist architecture it's well worth a visit, staffed by volunteers who are really pationate about the building, they made the experience very memorable.
The building had numerous interesting residents over the years, including: Agatha Christie, Walter Gropius, Marcel Breuer. It's an interesting slice of history with very bold minimalist vision of modern living, created by Jack & Molly Pritchard and architect Wells Coates, with a strong connection with Bauhaus.
There is heavy use of plywood since Jack Pritchard was a plywood salesman, including many furniture items which was designed over the years.
I was lucky enough to be given a private tour of one of the flats by one of the volunteers, it was an amazing opportunity to see the actual size of scale of these minimalist flats.
It's amazing how much information is in the visitor centre, given it's basically the size of a double garage. I had a great time visiting and would recommend it, especially going during Open House London where you can get the chance to go inside a flat.
The building it's self is a short walk from Chalk Farm tube station on the Northern line, so it's a pretty easy place to get to. It's not open all year round so check date on their website.
You can find out more at: https://isokongallery.org/ .
Photos
Some photos that I snapped on my visit.
Outside the building from Lawn Road
Inside the visitor centre
Examples of the plywood furniture
Inside the original kitchen and bathrooms